RTÉ and BBCNI – Broadcast 9th & 10th April, 2023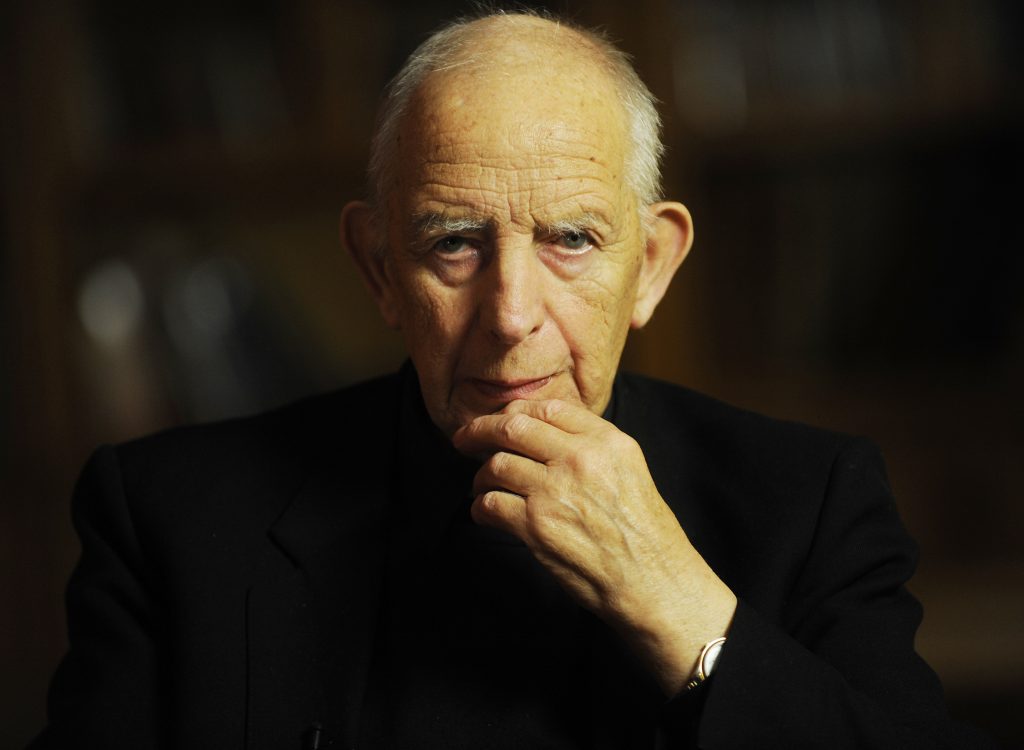 To mark the twenty fifth anniversary of the signing of the Good Friday Agreement, this landmark documentary tells the inspiring story of the agreement's earliest and unlikeliest of architects, the Tipperary raised Redemptorist priest Fr Alec Reid.
In 1988, Father Reid was first seen by the world as he was photographed trying to save the life of a dying British corporal in the horrific aftermath of an IRA funeral. The haunted face of Father Reid as he delivered the Last Rites became symbolic of the thirty-year long conflict.
But unknown to most, the photograph also captured a secret peacemaker at work. In Fr Reid's jacket pocket were the first documents of a fledgling plan that would help end The Troubles.
Based on interviews recorded before his death ten years ago, the film charts his ambitious and perilous peace mission to stop the killing.  We meet some of the people who helped him achieve that from the world of politics and religion.  Contributors include peacemakers Rev Harold Good and Rev Ken Newell, former Sinn Fein President Gerry Adams, former SDLP MLA Bríd Rodgers, UUP's Mike Nesbitt and Ian Jeffers, the Commissioner for Victims and Survivors, and journalists Tim Pat Coogan, Brendan O'Brien and Mark Devenport.
Reminder you can catch our feature documentary on Fr Alec Reid #thesecretpeacemaker on the @RTEplayer:https://t.co/DeBiiHjDxp
And it also screens on @BBCnireland tonight, Mon 10th April at 11pm#GoodFridayAgreement #GFA25 pic.twitter.com/uC09VPCp67

— New Decade TV (@NewDecadeFilms) April 10, 2023
Produced in association with RTÉ, BAI, BBC Northern Ireland, Northern Ireland Screen and with the support of incentives for the Irish Film Industry provided by the Government of Ireland.