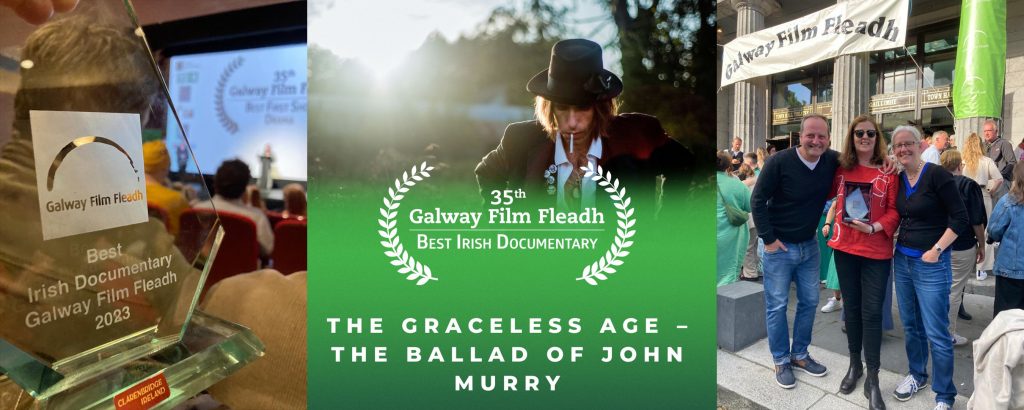 We're absolutely thrilled to announce that "The Graceless Age – The Ballad of John Murry" was awarded Best Irish Documentary at the Galway Film Fleadh 2023!
Donald Clarke, Irish Times: Nuala Cunningham had a good fleadh. As well as producing My Lost Russian Mother she was, with her fellow producers John Galway and Aeschylus Poulos, a force behind Sarah Share's singular The Graceless Age: The Ballad of John Murry, which won best Irish documentary. This Graceless Age follows the eponymous Mississippian musician, who now lives in Ireland, as he travels home to, among other things, investigate his family's connections to the state's favourite son, William Faulkner. It takes a while to acclimatise to Murry's mumbled delivery, but he proves a drily amusing raconteur on culture high, low and middling. "Ireland is a bit like the south, but with less of the bullsh*t," he says. If you say so. A wise, often sad film that sends you back to Murry's blackly funny records.
Huge thanks to the fantastic crew and Screen Ireland for your care and support of this project which was produced with Canadian Co-production finance.