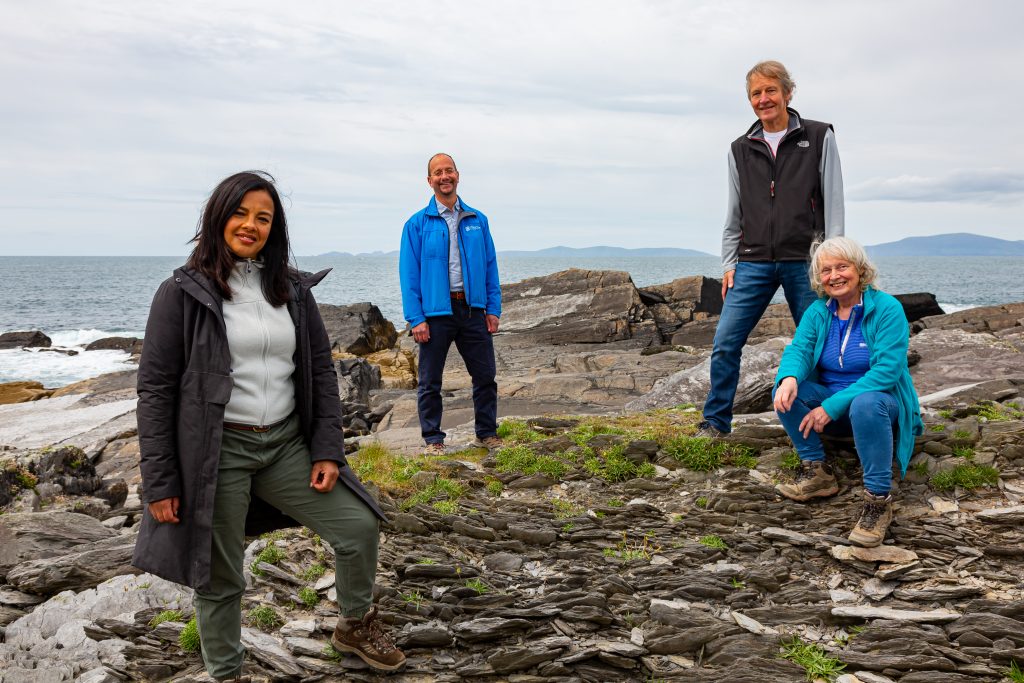 Over three episodes 'Land', 'Water' and 'Life', Liz Bonnin uncovers the fascinating geological journey of the island of Ireland.
The series reveals how the island of Ireland began as two separate land masses south of the equator that fused together in a mighty collision and travelled northwards to where it is today.  We also explore the awesome power of the ice age and how it sculpted Ireland's unique landscape, and tell the story of how life originated and evolved on the island of Ireland and how the geology has influenced civilisation
Starts on Sunday 11th September, 18.30 on RTÉ One!!
📺👀Excited to share a sneak peak at the promo for our fab new series #TheIsland that starts next Sunday 11th Sept, 18.30 on @RTEOne!! 🙌The story of Ireland's epic geological journey spanning 1.8 billion years with @lizbonnin 🌍🌋🇮🇪🌊🏝️@GeolSurvIE @NewDecadeFilms pic.twitter.com/lTg85UAwXd

— New Decade TV (@NewDecadeFilms) September 2, 2022
Supported by RTÉ, BBCNI, Geological Survey Ireland and the Broadcasting Authority of Ireland.